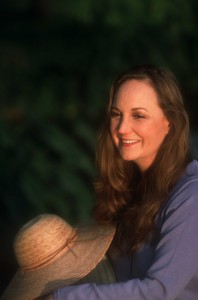 Brenda Freed has lived and taught privately in the Texas Hill Country since 1991. Originally from rural Iowa, she has been singing publicly all of her life. She began singing in church as a young soloist, where she also developed a keen ear for singing harmony. At age seven, she added the organ followed by piano and trombone 4 years later (but dropped the organ except for an unsuccessful attempt at church organist!). At thirteen she was given her first guitar and taught herself to play. Within a few months she was singing and playing guitar in a gospel folk group in church – much more fun than being organist. She continued performing at every opportunity throughout her school years (church, school, weddings, funerals, talent shows and banquets) and recorded two albums with the gospel folk group.
Brenda always knew she would make her living with music. After two years at St. Olaf College she transferred to the University of Iowa where she earned a BA in Music Education and Music Therapy in 1980. That same year, she started teaching K-12 vocal and general music classes in rural Iowa until 1982, when she left to pioneer and develop the music therapy program at the University of Iowa Hospitals and Clinics until 1989. While working as a music therapist, she earned a Masters Degree in Music Education/Music Therapy (emphasis in counseling). Throughout her University of Iowa college and employment years she played and sang in cover bands.
A lover of adventure, Brenda has traveled spontaneously in Europe, Mexico, Canada, Thailand, Hong Kong and Japan. She has covered most of the U.S., including a 9-month, 9,000-mile bicycle trip in 1990 that brought her to Texas from Iowa (by way of Canada, Nova Scotia and the East Coast), guitar in tow. From that point on she has written much of her own material and has performed in concert halls, small auditoriums, festivals, house concerts, churches, bookstores, retirement homes, pubs and bars, indoors, outdoors – you name it – and under any kind of conditions from freezing and raining to humid and muggy, to the beautiful breezy open air festivals of England. She has toured Texas, the Midwest, the West Coast, England and Ireland, all while maintaining a successful private music teaching business at her music studio based in the Texas Hill Country; currently in Blanco, TX. She primarily teaches voice, vocal harmony, piano and guitar, but also beginning ukulele, bass guitar, violin and mandolin.
Brenda has released eight full-length music recordings of mostly original material. Her most recent CD, released in 2013, is of her current act: Him & Her, a jazzy, bluesy, swingy, folksy duo with her husband Michael D'Eath on harmonica. She also has two instructional recordings: Effortless Singing (2007) and Effortless Harmony Singing (2010), both 2 CD sets. They are part of her line of Effortless Music Instruction products which also includes Effortless Music Reading Measure Cards (2009). Her Effortless Beginning Piano Playing book is slated to be released in 2015.
Brenda's over 25 years of teaching experience incorporates her unique music therapy skills. In addition to her private studio teaching students from age 3 to 83, Brenda has taught across North America at workshops, festivals and conferences. She is available to teach Effortless Singing and Harmony Singing Workshops anywhere. To book Brenda for a vocal workshop or for private voice, piano or guitar lessons, please contact us HERE.
Music Therapy
Brenda has always been aware of the healing power of music since suffering from a muscle degenerative disease at the age of 9 when singing and playing piano were the few activities she could physically do. Not only did she miraculously recover completely from the disease (for example, in 1991 she completed a 9,000 mile bicycle ride that led her from Iowa to Texas by way of Canada!) but, the experience inspired her to become a music therapist and a private music instructor – careers which enable her to help others through music.
Brenda's Definition, Goals and Techniques
For Brenda, Music Therapy is about using music as well as other creative arts therapies to achieve non-musical goals. Depending on the treatment population, some goals of music therapy are to increase self-esteem, increase socialization, encourage specific motor movement, reinforce treatment concepts and encourage appropriate self-expression and behaviors. In her music therapy work, Brenda has focused on songwriting, improvisation and lyric analysis with her clients. She has also incorporated puppetry and video feedback into her work as well as other creative art therapies such as poetry, drama, art, and movement therapy. "Music does amazing things for people. I've witnessed a child say his first words following a head injury by singing a familiar song with me during a session. Carefully chosen songs clients relate to in music therapy sessions serve as a starting point for them to talk honestly about their own lives and problems. Songs written by terminally ill clients serve as a validation of their lives and some have later been read at their memorial services and are a gift to family and friends. I've also sung to people as they have passed from this life into another realm. Families have commented that the music made it easier for them as well as for their loved one."
Brenda's Music Therapy Experience (Including Master's Thesis)
Brenda graduated from the University of Iowa in 1980 with a BA in Music Education and Music Therapy. In 1982, she started working as a music therapist in the recreational therapy department at University of Iowa Hospitals and Clinics (UIHC). Over the next 8 years, she worked at a frenzied pace testing her own mental health in the process. 😉
She built the UIHC music therapy program from the ground up, including developing and managing a groundbreaking 6-month music therapy internship that attracted interns from across the country. Brenda was responsible for planning, organizing and implementing music therapy activities for groups and one-on-one's throughout the hospital system, including the areas of General Hospital, Adult and Child Psychiatry and Chemical Dependency. She supervised University of Iowa music therapy practicum students, and conducted in-services throughout the UIHC system. In 1986 she was offered a teaching and research assistantship which allowed her to keep her full time job so she began pursuing her Masters Degree in Music Education and Music Therapy (completed 1992) with an emphasis in counseling. AND, all the while she was active in the regional and national music therapy organizations, chairing the national Employment Relations Committee. Gotta love the slow pace of university life!
Brenda's Master's Thesis – Song Versus Poetry as a Focal Point in Group Therapy Session on Group Cohesion:
After coming to Texas in 1992, Brenda Freed teamed up with an art teacher, two massage therapists and a writer to offer "Right Brain Retreats". Her workshops provided fun and liberating experiences for participants, while exploring self-expression through breathing techniques, vocal exercises and singing.
From 2005-2010, Brenda served on the Board and as Program Director for Youth Taking Charge (www.youthtakingcharge.us), a Wimberley based non-profit. During this time she led the music and movement groups at a 5-day residential summer camp and at an 8-week summer day camp where she was also the program coordinator.
Brenda's Current Music Therapy Practice
Brenda's work in music therapy is part of her ongoing private music instruction; a business she started in 1991. Music Therapy is an important part of Brenda's teaching. Brenda's ultimate goal for her students (age 4-84) is that they will enjoy music for the rest of their lives, while feeling good about themselves and what they are doing during the learning process.  Students often feel vulnerable when they are learning to sing or to play an instrument.   Brenda's music therapy background gives her the skills to help students deal constructively with whatever personal issues may arise during lessons, whether they are personal experiences from their past or just a need for self-confidence.
Brenda Freed is currently available as a workshop facilitator or speaker for corporations, schools and organizations seeking help with supplementary training in the areas of:
Improving group cohesion and teamwork,
Breathing and relaxation techniques and
Exploring self-expression through the voice.
Her presentations are fun and experiential for all participants.  Brenda's therapeutic skills and experience range from music therapy across the spectrum of creative arts therapies: poetry, drama, art, and movement therapy.
So, within one workshop Brenda can use a variety of creative arts therapies, depending on the focus of the workshop.  For more information, please contact Brenda.
Brenda's Presentation Experience
Brenda has taught several Continuing Education Units (CEU's) for music therapists and for nurses in the areas of chemical dependency and general hospital including:
Music Therapy in the Health Care setting
Music Therapy with the Chemically Dependent
Music Therapy with the Chronically Ill
Music Therapy as an Expressive and Therapeutic Tool
While Brenda was the music therapist at the University of Iowa, she was invited to present her innovative music therapy techniques at conferences across the United States and internationally:
1990 – Songwriting in the Treatment of Alcoholism, International Council on Alcohol and Addictions Conference, Berlin, Germany
1990 – Music Therapy with Substance Abusers, National Coalition of Arts Therapy Associations Joint Conference, Washington, D. C.
1989 – Job Search Symposia: It's Out There Waiting for You, National Association for Music Therapy Conference, Kansas City, Missouri
1988 – Music Therapy Supervisor/Intern Relationship: the Joys and Sorrows, Midwestern Regional Music Therapy Conference, Topeka, Kansas
1988 – Application of Poetry in Music therapy, National Association for Music Therapy Conference, Atlanta, Georgia
1987 – Review of Literature: Effects of Music on Group Interaction, National Association for Music Therapy Conference, San Francisco, California
1987 – Use of Video in Music Therapy (2), National Association for Music Therapy Conference, San Francisco, California and the Midwest Regional Music Therapy Conference, Little Rock, Arkansas
1987 – Application of Poetry Therapy to Music Therapy, Midwest Regional Music Therapy Conference, Little Rock, Arkansas
1986 – Songwriting as an Expressive and Therapeutic Tool (3), National Association for Poetry Therapy Conference, Washington, D. C., Midwest Regional Music Therapy Conference, Winter Park, Colorado, and National Coalition of Arts Therapy Association Joint Conference, New York, New York
1985 – Music Therapy Used to Encourage Recreation, Iowa Parks and Recreation Association Conference, Iowa City, Iowa
Brenda's Publications
Brenda's music therapy publications are still used today in music therapy curriculum at the University level: