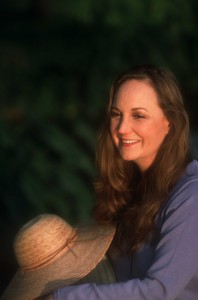 Brenda Freed has lived and taught privately in the Texas Hill Country since 1991. Originally from rural Iowa, she has been singing publicly all of her life. She began singing in church as a young soloist, where she also developed a keen ear for singing harmony. At age seven, she added the organ followed by piano and trombone 4 years later (but dropped the organ except for an unsuccessful attempt at church organist!). At thirteen she was given her first guitar and taught herself to play. Within a few months she was singing and playing guitar in a gospel folk group in church – much more fun than being organist. She continued performing at every opportunity throughout her school years (church, school, weddings, funerals, talent shows and banquets) and recorded two albums with the gospel folk group.
Brenda always knew she would make her living with music. After two years at St. Olaf College she transferred to the University of Iowa where she earned a BA in Music Education and Music Therapy in 1980. That same year, she started teaching K-12 vocal and general music classes in rural Iowa until 1982, when she left to pioneer and develop the music therapy program at the University of Iowa Hospitals and Clinics until 1989. While working as a music therapist, she earned a Masters Degree in Music Education/Music Therapy (emphasis in counseling). Throughout her University of Iowa college and employment years she played and sang in cover bands.
A lover of adventure, Brenda has traveled spontaneously in Europe, Mexico, Canada, Thailand, Hong Kong and Japan. She has covered most of the U.S., including a 9-month, 9,000-mile bicycle trip in 1990 that brought her to Texas from Iowa (by way of Canada, Nova Scotia and the East Coast), guitar in tow. From that point on she has written much of her own material and has performed in concert halls, small auditoriums, festivals, house concerts, churches, bookstores, retirement homes, pubs and bars, indoors, outdoors – you name it – and under any kind of conditions from freezing and raining to humid and muggy, to the beautiful breezy open air festivals of England. She has toured Texas, the Midwest, the West Coast, England and Ireland, all while maintaining a successful private music teaching business at her music studio based in the Texas Hill Country; currently in Blanco, TX. She primarily teaches voice, vocal harmony, piano and guitar, but also beginning ukulele, bass guitar, violin and mandolin.
Brenda has released eight full-length music recordings of mostly original material. Her most recent CD, released in 2013, is of her current act: Him & Her, a jazzy, bluesy, swingy, folksy duo with her husband Michael D'Eath on harmonica. She also has two instructional recordings: Effortless Singing (2007) and Effortless Harmony Singing (2010), both 2 CD sets. They are part of her line of Effortless Music Instruction products which also includes Effortless Music Reading Measure Cards (2009). Her Effortless Beginning Piano Playing book is slated to be released in 2015.
Brenda's over 25 years of teaching experience incorporates her unique music therapy skills. In addition to her private studio teaching students from age 3 to 83, Brenda has taught across North America at workshops, festivals and conferences. She is available to teach Effortless Singing and Harmony Singing Workshops anywhere. To book Brenda for a vocal workshop or for private voice, piano or guitar lessons, please contact us HERE.