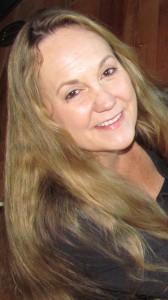 I never aspired to be a music teacher; private or otherwise. I wanted to be a performer; a singer.  I studied piano and learned a lot but I was not learning how to accompany myself.  So, at age 12 Santa gave me my first guitar and I taught myself to play.
Fast forward to 1975 in Burnside, Iowa. My high school graduation day.  I would go to college in the fall because the question in our household wasn't, "Do you want to go to college?", but rather, "Where do you want to go to college?"  Okaaaaay, since music had been my life up to that point – participating in every school and community singing opportunity imaginable – I will, of course, major in music.
However, once I got to my first choice of St. Olaf College, it did not go well.   I chose to play more backgammon than study.  I was not happy there.  I didn't want to be studying anything other than music, and I didn't have a passion for my music classes.  I was an unhappy person, and since it did not even occur to me to get a van and go around the country performing the music of my choice, I was doomed to get a college degree.
The result of the low GPA freshman year inspired my theory teacher to request a meeting with me. He told me I needed to get my theory grade up in the fall or I should consider figuring out another major.  "WHAT?", I screamed in my head.  He was telling me I might not be able to do what I want to do?  My only option in life (I thought at that time)!
As it turns out, that was a very formative moment in my life. I chose to fight back by getting my head in the game.   I had always done well before St. Olaf so come ON! Get the grade point up and get the heck OUT of there!  Suddenly I had some major inspiration.  But inspiration also came from my mother.  Maybe the best thing she ever did for me was send me that article on music therapy out of the Fort Dodge, IA Messenger.  Music therapy; I loved the idea.   St. Olaf didn't offer it.  Yay!  Another reason to transfer!  I completed my sophomore year in flying colors (comparatively).  Next destination: The University of Iowa where they offered a music therapy degree.
First lesson: If you have something you want to do, don't let the words of anyone get in the way. Not even the words inside your own head.  If you want to study music, it doesn't matter how old you are, what past experiences you've had (like if you've been told you can't carry a tune with a bushel basket), how fat you think your fingers are,  or how tone deaf you think you are, or how much rhythm you think you don't have.  None of that matters.  Whether learning to sing or play an instrument is a new desire or something you've always wanted to do, DO IT!
© 2015 Moondance Treasures Music Publishing