Brenda Freed's music studio is in Blanco, TX where she draws students from Blanco, Wimberley, Johnson City, Austin, San Marcos, Fredericksburg, Spring Branch and San Antonio. Brenda teaches voice, vocal harmony, piano and guitar to students of any age. She also teaches beginning ukulele, bass guitar, mandolin and violin. Her goal is for students to leave her music studio feeling good about themselves while learning a music skill. She believes students learn effortlessly when they are learning to play or sing the style (s) of music they enjoy at a level appropriate for them.
Brenda's approach systematically teaches the fundamentals of music theory and rhythm. She understands students often feel vulnerable when learning to sing or play an instrument. Brenda's music education/music therapy background gives her the skills to help students deal constructively with whatever personal issues may arise during lessons such as  insecurities, lack of self-confidence or negative past experiences.
Brenda Freed's Music Studio is the one stop for exploring voice, piano and guitar. Vocal students are encouraged to learn to accompany themselves on piano or guitar. Because a student's first instrument is not necessarily their instrument of passion, lessons with Brenda include the opportunity to explore studying voice, piano and/or guitar at any given time. Brenda teaches in the hope that all students will enjoy music for the rest of their lives.
Address: 808 Main St., Blanco, TX 78606 (Hwy 281 in Blanco)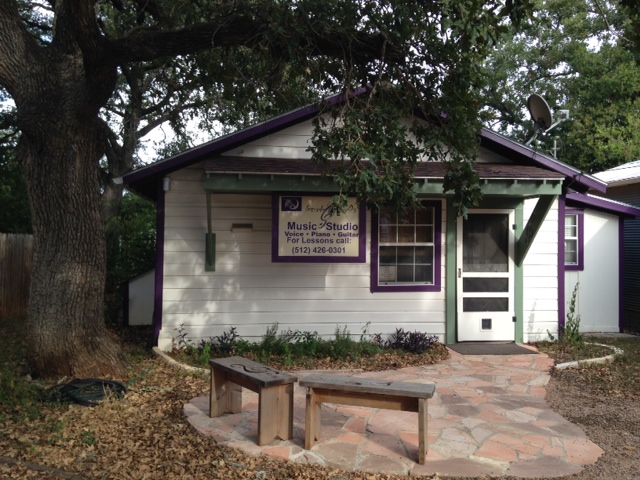 For When I Teach click here!
Brenda is also available to teach Voice Workshops. Click here for more details.