Effortless Singing Vocal Instruction
Brenda teaches voice privately and in workshop settings including conferences and festivals. Over the years, Brenda has always enjoyed honing her own voice by studying with a number of vocal teachers, each with their own unique teaching style and techniques. This has allowed Brenda to develop her own unique and intuitive style of teaching voice that helps people find their natural voices by using their "vocal instruments" effectively – and correctly.  Brenda's voice is versatile and she enjoys singing in a variety of musical styles so she is also able to coach students in their choice of musical style.
The basis of her effortless singing techniques are, what she calls, the "belly breath" and the "smile lip pucker lift". These give students effortless and comprehensible ways to increase vocal range and stamina, improve pitch and tone, safely project the voice and avoid getting hoarse. She has helped singers across the spectrum: professional singers seeking to improve their craft for recording and on-stage performances, to people who were unable to match pitch seeking to feel comfortable singing in public. Each student can practice with Effortless Singing with Brenda Freed – A Vocal Instruction Course 2 CD Set, which includes breathing and vocal exercises designed to work out the voice consistently from the lower range to the upper range. The Effortless Singing CD's  are applicable to anyone, male or female, who wants to learn to sing or improve their singing in some way. The vocal instruction presented is appropriate for any age or level of experience.
The voice is such a personal thing, and personal issues often arise during the course of a voice lesson. Brenda's background in music therapy and counseling provides her with unique skills to help students work through these issues while discovering and strengthening their voices.
Brenda encourages all voice students to learn an accompanying instrument, and she often teaches them guitar or piano to accompany themselves while studying voice.

Brenda is a member of the National Association of Teachers of Singing.
For private Effortless Singing vocal instruction, contact us here.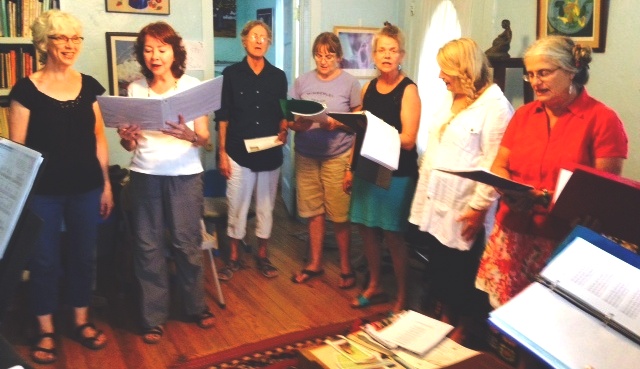 Click HERE to see testimonials for Effortless Singing Vocal Instruction.